Res-q Stress Blocker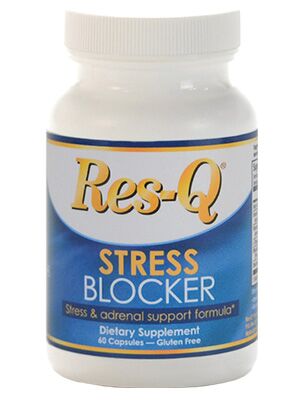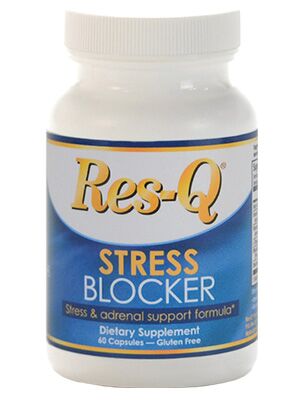 Stress Blocker
• Includes adaptogenic herbs
• Supports your body during stress*
• Promotes relaxation and focus*
• Helps adrenal fatigue*
• With 8x more powerful ashwagandha
Suggested Use: For best results, adults take one capsule in the morning and one in the afternoon.
Supplement Facts
Serving Size 1 Capsule
Servings Per Container 60
Amount Per Serving
Holy basil leaf extract (2-3% ursolic acid) 150 mg
Sensoril® ashwagandha (Withania somnifera) root and leaf extract 125 mg
Passion flower extract (3.5% flavonoids) (aerial parts) 125 mg
L-Theanine 100 mg
Rhodiola root extract (3% rosavins, 2% salidrosides) 75 mg
Eleuthero root extract (0.8% eleutherosides) 50 mg
Ingredients: Gelatin, stearic acid, magnesium stearate and silica.
This product is gluten free, soy free, dairy free, and caffeine free.
Sensoril® is a trademark of Natreon, Inc. and is protected under U.S. Patents 6,153,198 & 7,318,938.
*It is recommended that a physician be consulted before taking any supplements. These statements have not been evaluated by the Food and Drug Administration. This product is not intended to diagnose, treat, cure or prevent any disease.
Storage: Store in a cool, dry place. Protect from heat, light and moisture.