Res-q MataboLOCK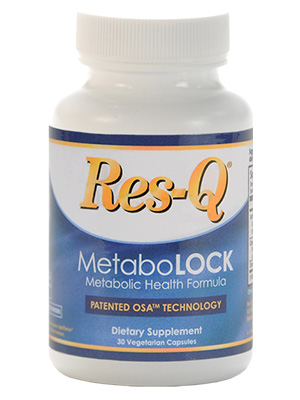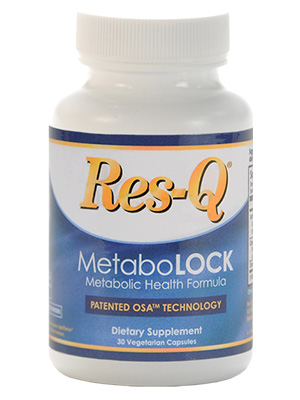 sold out
Res-q MataboLOCK
MetaboLOCK
• Targets belly fat*
• Manages blood sugar levels*
• Promotes healthy cholesterol levels*
• Helps regulate blood pressure*
• Controls inflammatory response*
• Decreases triglyceride levels
Suggested Use: As a dietary supplement, take 1 capsule daily with a meal or as directed by your healthcare provider.
Supplement Facts
Serving Size 1 Capsule
Servings Per Container 30
Amount Per Serving
LeptiPURETM GymnePURE® 8x Organic Gymnema sylvestre extract (Virgin Isolate OSATM) & TinosPURETM Tinospora cordifolia extract 500 mg
CholesstrinolTM HPe (PMF-Source® citrus flavones, ErioSourceTM eriocitrin & TocoSource® palm tocotrienols) 150 mg
Cinnamon 100 mg
Ingredients: Vegetarian capsule (cellulose, water), rice powder.
This product is gluten free, soy free, dairy free, caffeine free and vegetarian.
CholesstrinolTM HPe & LeptiPURETM are trademarks of SourceOne Global Partners. OptiChoice®
TocoSource® and PMF-Source® are registered trademarks of SourceOne Global Partners.
*It is recommended that a physician be consulted before taking any supplements. These statements have not been evaluated by the Food and Drug Administration. This product is not intended to diagnose, treat, cure or prevent any disease.
Storage: Store in a cool, dry place. Protect from heat, light and moisture.