Res-q All Essential Enzymes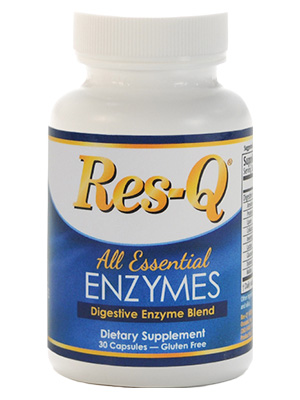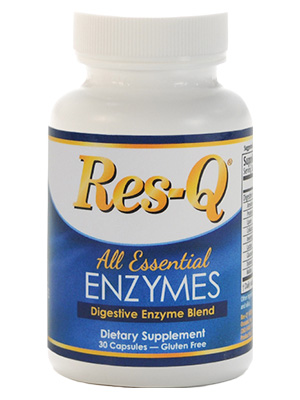 sold out
Res-q All Essential Enzymes
All Enzymes Digestive Blend
• Blend of nine different enzymes*
• Promotes breakdown of protein, carbs, fat*
• Clears buildup of waste in your colon*
• Increases nutrient absorption*
• Reduces burping and acid reflux*
Suggested Use: Adults take 1 capsule with a meal daily or as needed.
Supplement Facts
Serving Size 1 Capsule
Servings Per Container 30
Amount Per Serving
Digestive Enzyme Blend 500 mg
Amylase 23,000 DU
Protease 80,000 HUT
Lipase 3,500 FCC-FIP
Cellulase 3,000 CU
Invertase 79 INVU
Lactase 900 ALU
Glucoamylase 50 AG
Xylanase 550 XU
Maltase 200 DP
Other ingredients: cellulose (food-grade cellulose), magnesium stearate and silica.
This product is gluten free, soy free, dairy free, caffeine free, vegetarian, and nonGMO.
*It is recommended that a physician be consulted before taking any supplements. These statements have not been evaluated by the Food and Drug Administration. This product is not intended to diagnose, treat, cure or prevent any disease.
Storage: Store in a cool, dry place. Protect from heat, light and moisture. Keep out of reach of children.