Res-q Cell Power CoQ10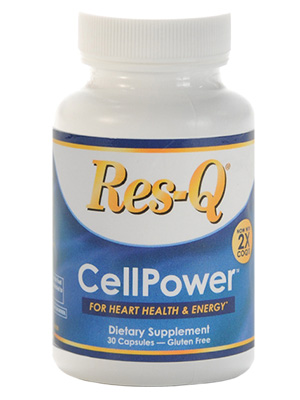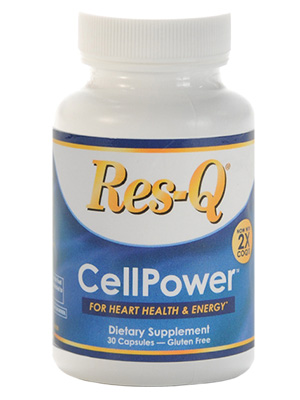 sold out
Res-q Cell Power CoQ10
CellPower CoQ10
• Needed for energy production*
• Neutralizes free radical damage*
• Helps maintain optimal pH levels*
• Slows down effects of aging*
• Good for people on a regimen to lower cholesterol levels*
Suggested Use: Take 1 capsule daily, preferably with a meal.
Supplement Facts
Serving Size 1 Capsule
Servings Per Container 30
Amount Per Serving
Vitamin C (as ascorbic acid) 100 mg
Vitamin E (as d-alpha-tocopheryl succinate) 50 IU
Selenium (as selenomethionine) 70 mcg
Coenzyme Q10 200 mg
Lutein (from marigold flower extract) 4 mg
Lycopene 2 mg
Astaxanthin 1 mg
Ingredients: rice flour, gelatin, silica, magnesium stearate, and talc.
This product is gluten free, dairy free, caffeine free, and nonGMO.
*It is recommended that a physician be consulted before taking any supplements. These statements have not been evaluated by the Food and Drug Administration. This product is not intended to diagnose, treat, cure or prevent any disease.
Storage: Store in a cool, dry place. Protect from heat, light and moisture.