Hydration Ovals 1x by Bezwecken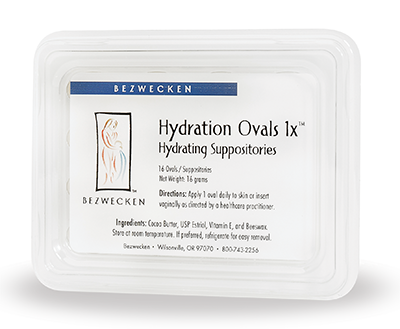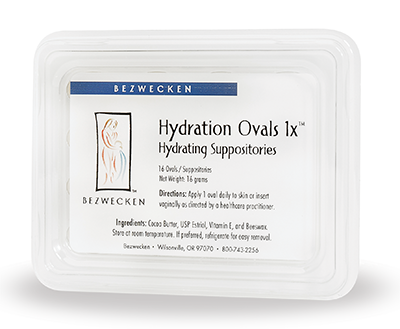 Hydration Ovals 1x by Bezwecken
Hydration Ovals™ 1x (16 oval suppositories/16 grams)
Commonly used for vaginal dryness associated with menopause. No Dhea.
Directions: Apply 1 oval daily to skin or insert vaginally as directed by your healthcare practitioner. Store in a cool dry place.
Ingredients: Cocoa Butter, USP Estriol, Vitamin E and Beeswax.
Estriol content: About 1 mg per oval suppository.

Product is heat-sensitive. Product may arrive soft or slightly melted. If this is the case, please place tray in the freezer and cubes will solidify again within 20 minutes. Freezing will not affect potency or quality.